We presented a systems map at RSD7 that goes through a causal layered analysis of the design education system, and imagines a different system by shifting the core myth from "independence" to "interdependence."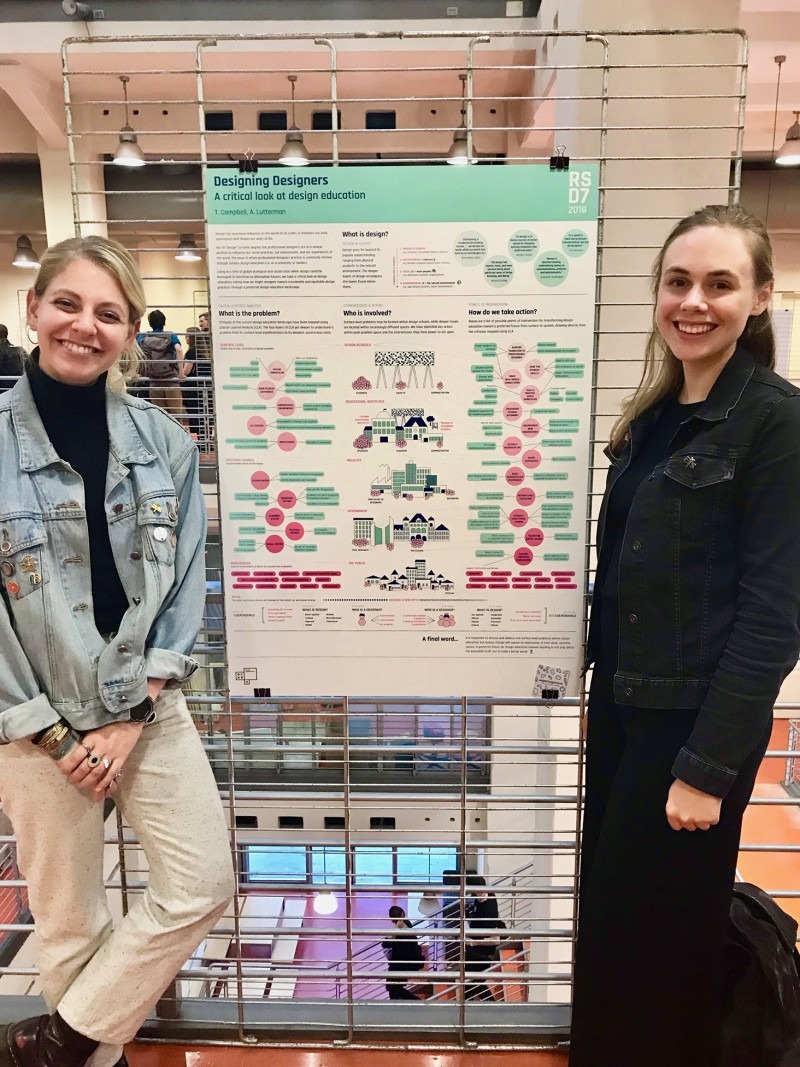 The Relating Systems Thinking and Design Symposium (RSD) is an annual international gathering of academics, researchers, and practitioners engaged in systemic design, a discipline that brings together systems thinking and systems-oriented design. This year, the seventh RSD symposium took place in Turin, Italy from October 24-26th to explore the theme of "Challenging Complexity by Systemic Design Towards Sustainability".
You can checkout our poster here.